I love to cook, but I don't want to spend a life time in the kitchen which is why I love to make meals that the family loves but does not take a long time for me to get on the table. For my lunch I like a simple little dish which I have talked about before but it is easy to make it work just the same for supper, you just need to make some changes that make it feel like it bigger than it really is.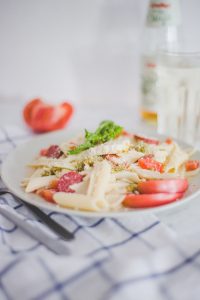 Since this is a little bit bigger I use a wok but only because I have one. You can use whatever pan will hold everything if you don't. Thawed chicken, cut into bite sized pieces. Amount of everything will depend on how much chicken – I usually do three breasts a package of frozen broccoli, and I use something like 2 tsp for that. You should have enough to coat your pan, so the chicken doesn't stick. Cook it on medium heat. You want enough oil to coat the bottom of the pan in a thin shimmery layer and you'd want to cook the chicken over high heat. I find chicken tough to cut up evenly before cooking it. If you're having trouble with it, it's easier when it's partially frozen – it holds its shape more, so you can see what you're doing.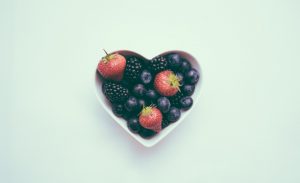 When you throw in the broccoli, you can add the sauces too and stir it up and let it all steam together. I throw it in frozen, you can thaw it if you want, it'll cook faster that way. Turn the heat down to medium low after you add the broccoli/cover to steam. Stir it every few minutes so that the stuff on the bottom doesn't get overcooked. I'd turn it down when you throw it on, just to give yourself some more wiggle room. The chicken will have some residual heat to help the broccoli along. For the sauces, I'd guess it's about 1 tsp of each per chicken breast, although you can add more sriracha if you like it hotter. If you want to change it up, you can also do thinly sliced carrots, mushrooms, peppers, snow peas, or you can get the bags of frozen "stir fry" veggies if you don't feel like assembling/prepping your own stuff. This recipe works pretty well for beef, too, but beef is easier to overcook imo.